Ilmenauer Mechatronic GmbH is developing and optimising complex mechatronic drive systems for more than 25 years.
The unique measurement technology MagHyst® allows quality assessment and analysis of electromagnetic actuators over their entire life cycle.
Today's challenges require increasingly complex, more efficient and resource-conserving drive systems. Due to many years of collaboration with global innovation leaders in the automotive and industrial sector, Ilmenauer Mechatronik GmbH supports the **development and optimization of your future products.
Our goal is to create outstanding added value for you with every drive solution.
The integration of MagHyst® technology in development, production and application of electromagnetic systems is a key element for the successful implementation of your Industry 4.0 Strategy.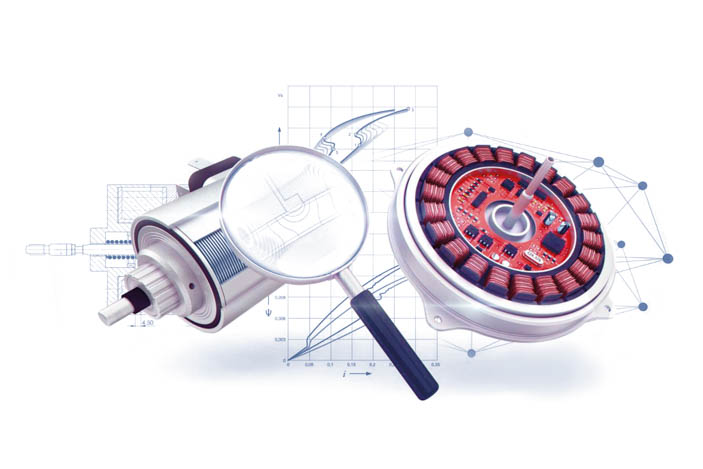 Your Benefits at a Glance
Corporate policy of IMG
We would like to introduce you to our company policy, which is defined by the management and jointly lived by all employees.
History
1992
Foundation of the Steinbeis Transferzentrum Mechatronik (STZ) by Prof. Dr.-Ing. habil. Prof. h. c. Eberhard Kallenbach
2005
Relocation from the "Technologie- und Gründerzentrum Ilmenau" to the new company building and present headquarter
2010
Continuation of the successful development of the STZ Mechatronik by the Steinbeis Mechatronik GmbH
2015
Acquisition by the Kendrion Group - change of the company name to Kendrion Mechatronics Center GmbH (KMC)
2018
Management buy-out of KMC by Ilmenauer Mechatronik GmbH with the takeover of all employees, rights and patents
2019
Shareholder participation by Jenaer Antriebstechnik GmbH
2023
Successful certification according to DIN EN ISO 9001:2015
Certificate Registration No.: TIC 15 100 2311533